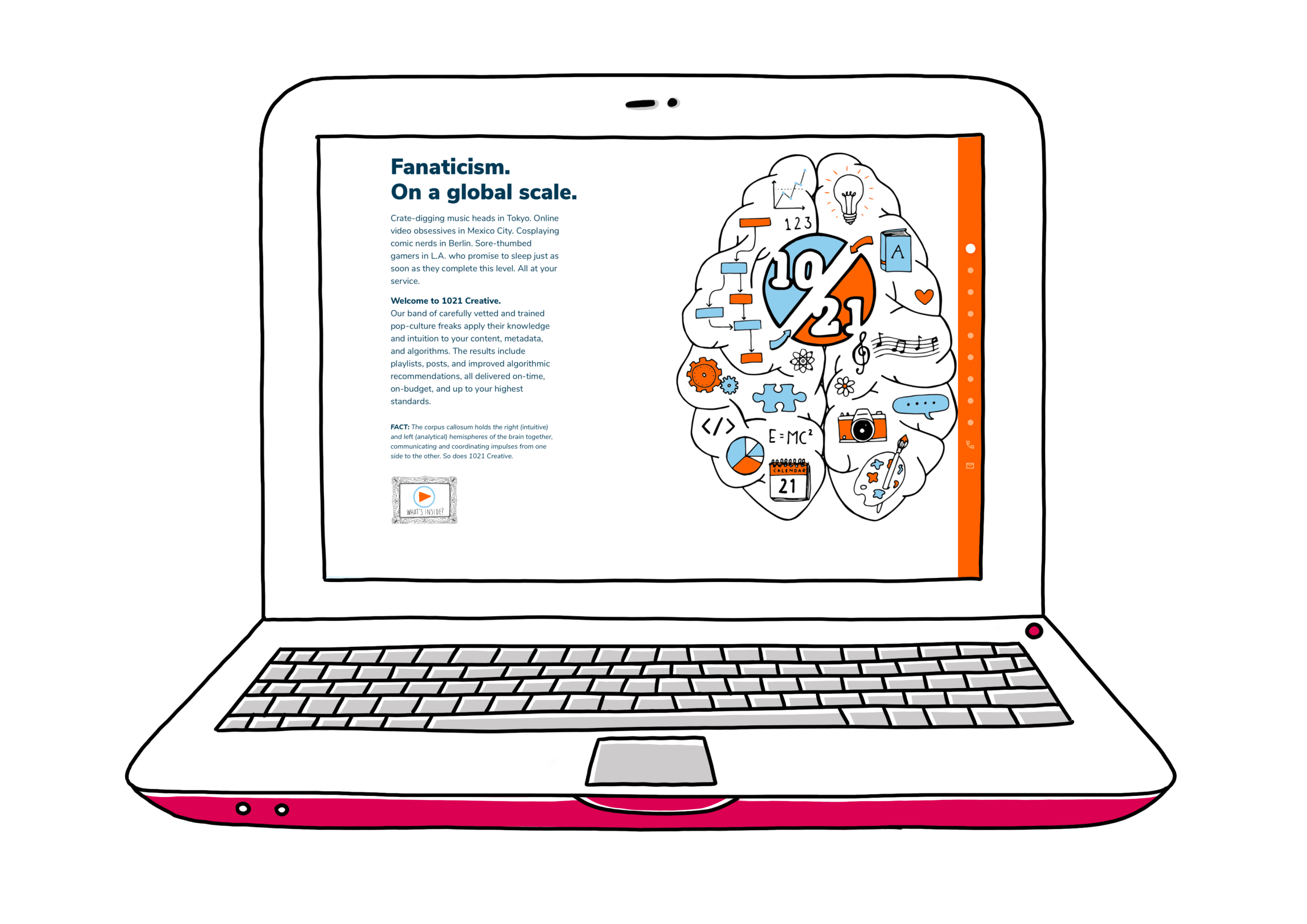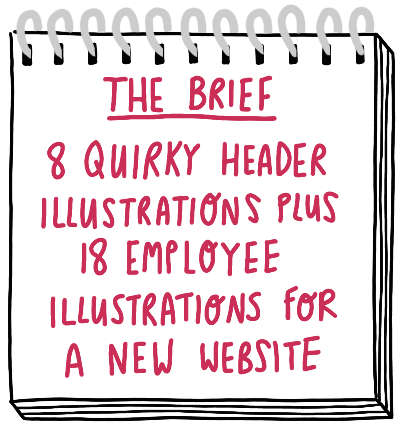 Working with the team at Ocean Group, a design agency based in sunny California, I was approached to produce some quirky illustrations for their client 1021 Creative's new website that they were developing.
The guys at 1021 Creative loved my quirky illustration style and wanted me to produce header images for each page and team portraits for their 18 employees. It was a super fun project!
I was initially given a rough layout of the website including the body text and areas to which the illustrations would be placed on the page. I was also provided with a list describing each of the illustrations they required in detail. The team portraits were going to include each persons hobbies and interests, so I got sent a list and a couple of photo's to get me started.

After the initial scamp delivery, the project was split in two and I was asked to initially focus on completing the team portraits. Each team member required an initial scamp which they would individually approve, before I could draw up all 18 final portraits. Each illustration is drawn in pen on paper, using only the best Faber-Castell Pitt Artist Pen's, before being scanned and taken in to illustrator for final rendering.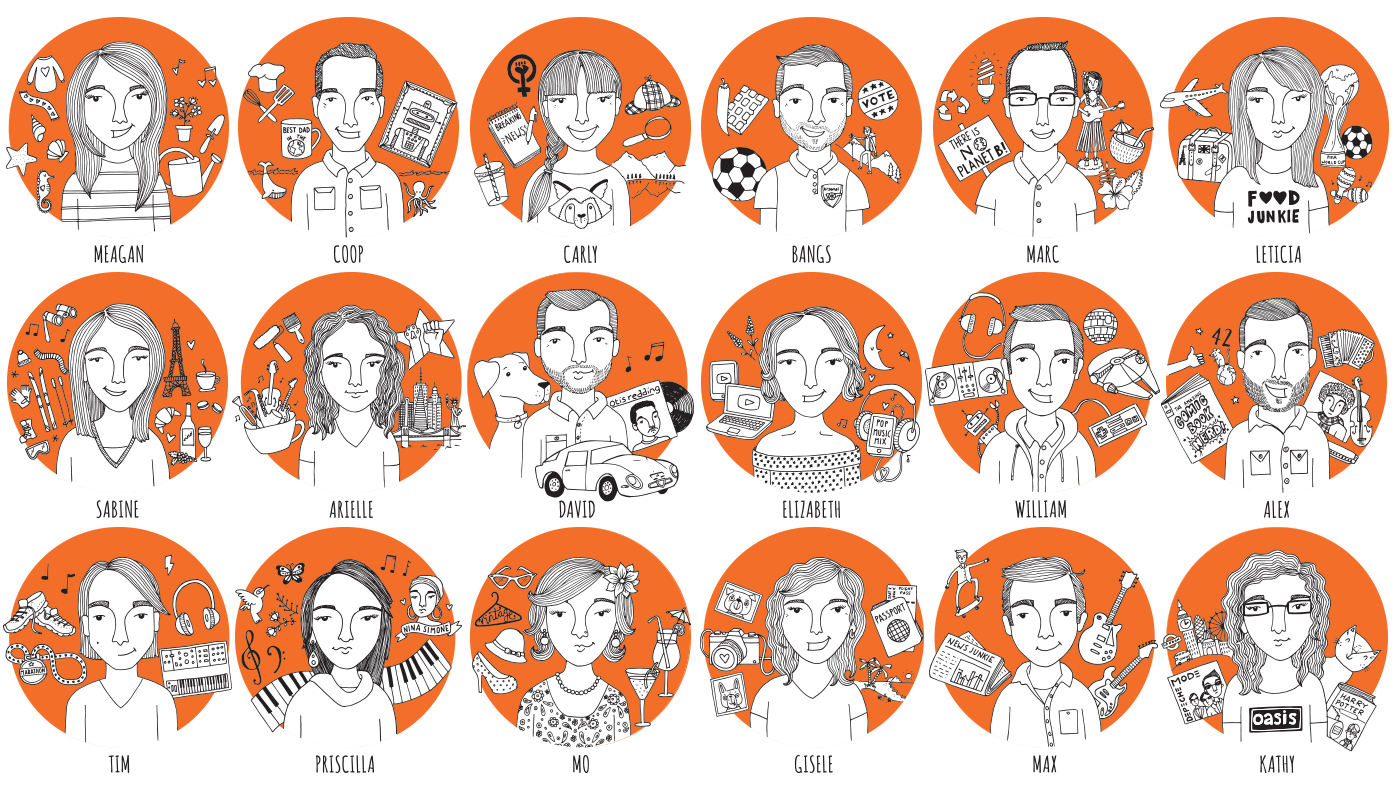 After completion of the team portraits it was then time to move on to the main page illustrations. I suggested that we only use the colours of 1021 Creative's Logo to render the illustrations, so this limited me to a 4 colour palette including black and white which meant that I had to be a little bit creative with how I rendered the illustrations, often using patterns.
Here are a selection of some of the illustrations, click here to visit the website and see them in all their glory!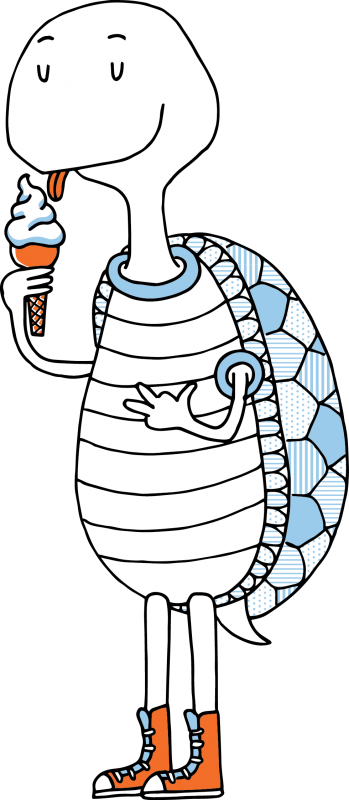 After delivery of the final illustrations, I continued to work with Ocean Group up until the launch supplying files that could be animated and also some extra little elements such as illustrated arrows.

Since starting this project, the 1021 Creative team has continued to grow and have needed further team portraits.
Want to brighten up your website with some quirky illustrations?