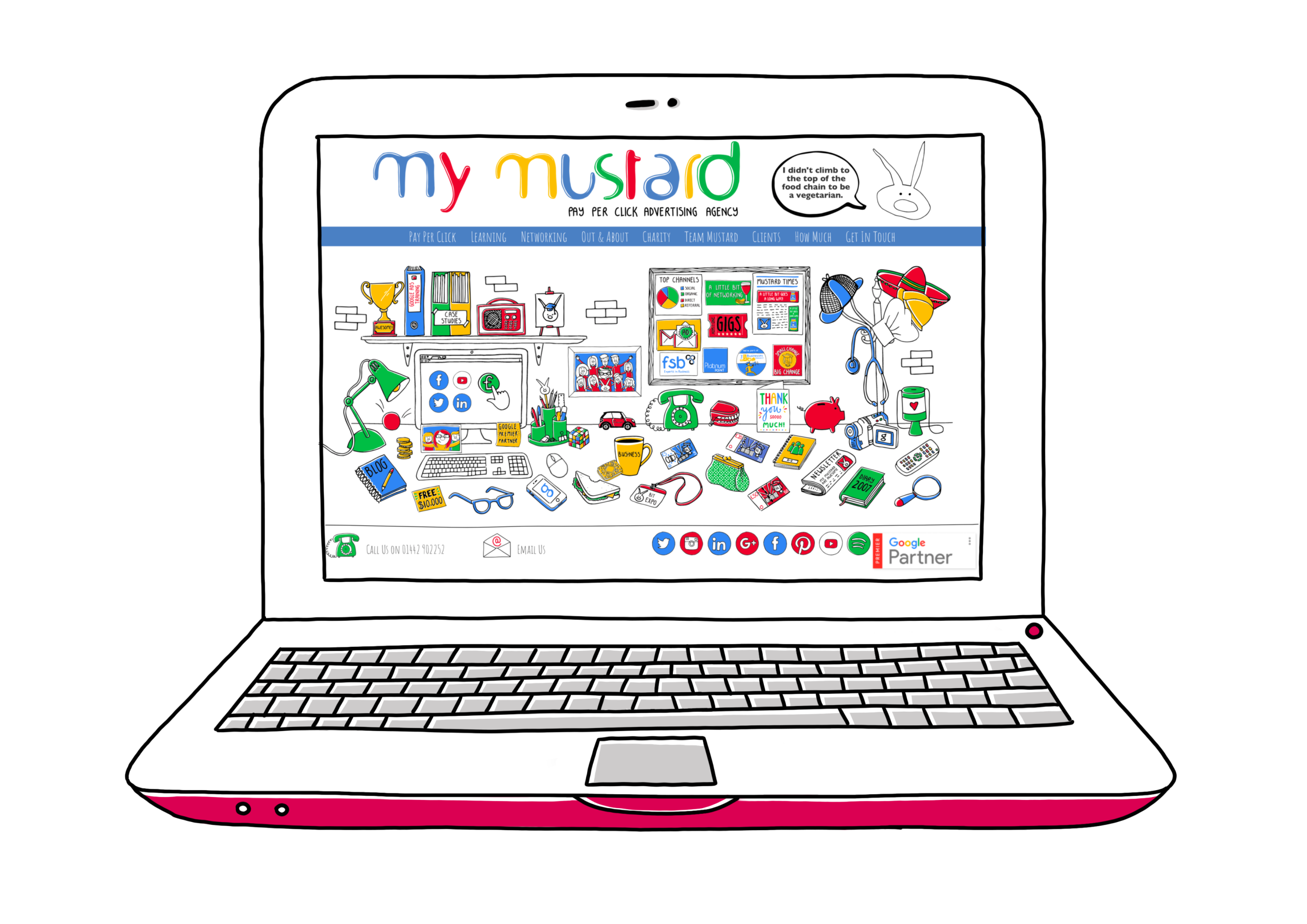 Having originally created illustrations for My Mustard in 2013, I was set with the important task of completely redesigning their website in 2016/2017. My Mustard are a pay per click advertising agency offering a humongous list of services helping businesses get seen on the wibbley wobbley web.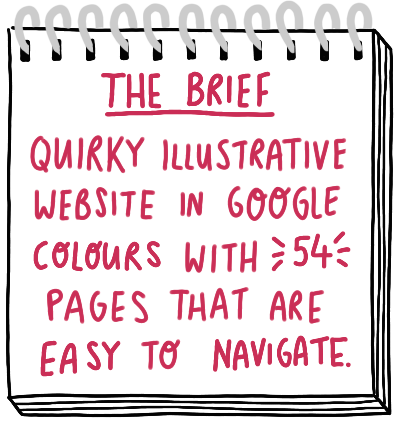 June Cory initially let me run wild with my ideas for the website design, which when presented in a storyboard to the web developers at Indigo Tree, would be way beyond June's budget for the project. So after a meeting with both June and Indigo Tree we discussed what would be viable from a cost perspective whilst still entertaining some of the ideas I had initially come up with.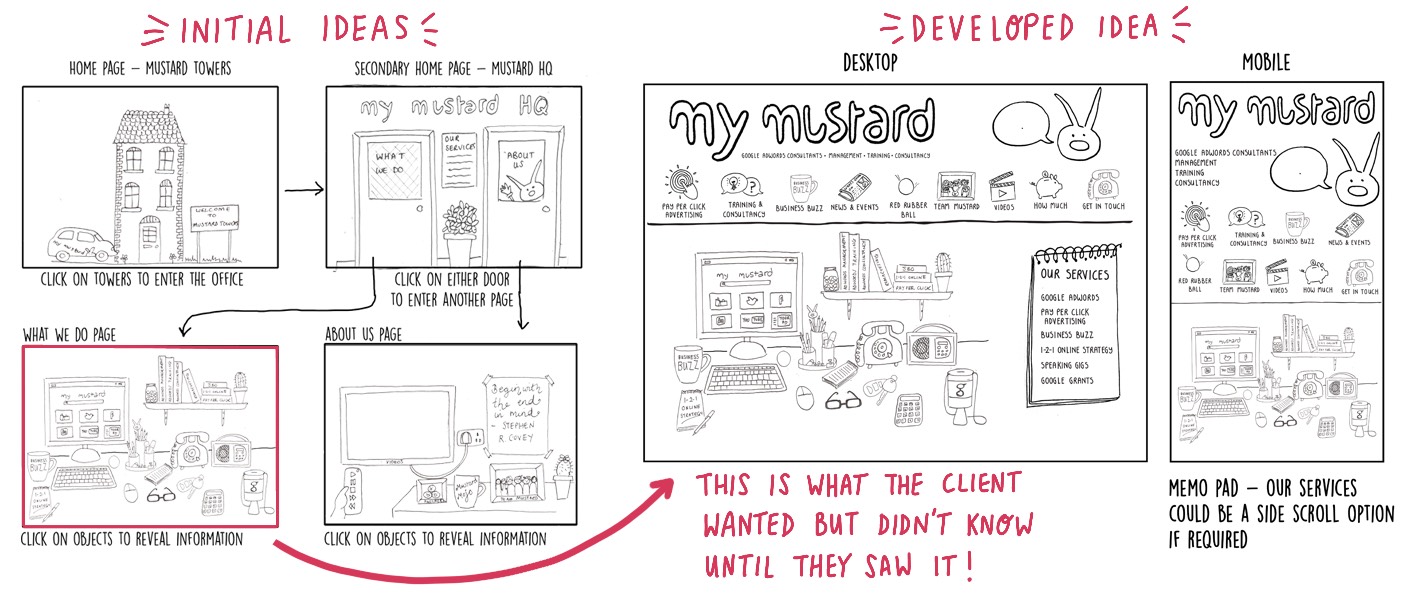 Having agreed on the office concept and loving the developed idea scamp, myself and the My Mustard team went through the list of 54 website pages and allocated an object for each page. This was then followed by another scamp before approval to draw up the final illustrations.
Once My Mustard were happy and Indigo Tree confirmed that everything was feasible I began the process of drawing up each illustration by hand in pencil and ink, then scanning them in and working up the final files in Adobe Illustrator. Once all 70 illustrations and illustrative elements for the website were complete I then handed over the files to Indigo Tree including an .svg file of the homepage layout to aid with the build itself.

After delivery of the illustrations I continued to work closely with the web developers to make sure that any additional items were designed such as tool tips.
Some of the challenges met during the design process was ensuring that there was enough space between each clickable object on the homepage whilst creating a balanced office scene, this also included distribution of a limited colour palette
Here are a few of my favourite elements of the website design, including some recent additions.

Since the launch of the website in 2017 we have continued to add to the website including a seasonal element celebrating different holidays throughout the year as well as a few updates and changes as their business continues to grow.
Oh and by the way My Mustard's website
won a Gold Award at Herts Digital Awards 2017 for "Best Small Business Website".
Further projects have included the design of business stationery, promotional and marketing materials as well as a large collection of stock illustrations.
Want to brighten up your website with some quirky illustrations?