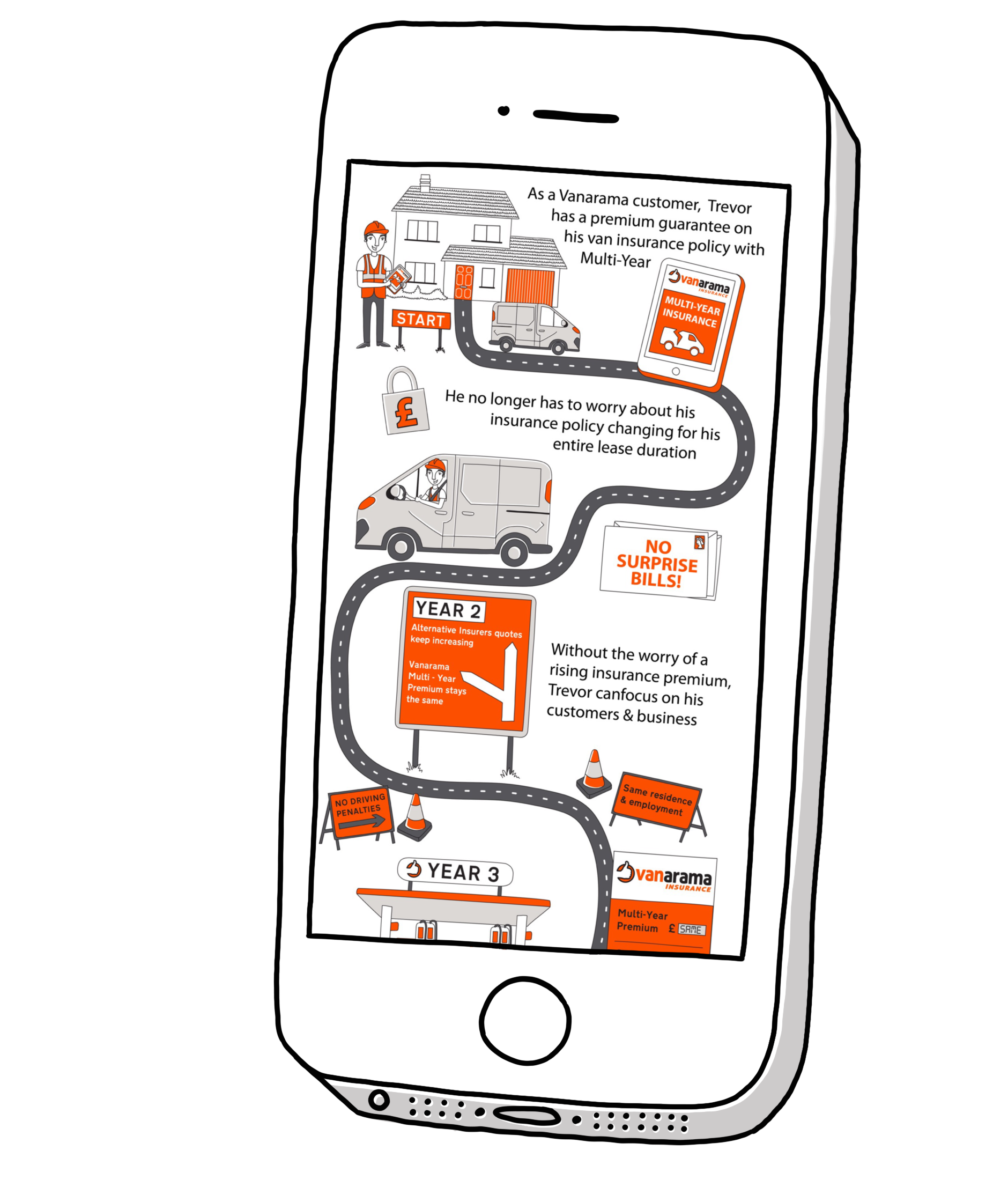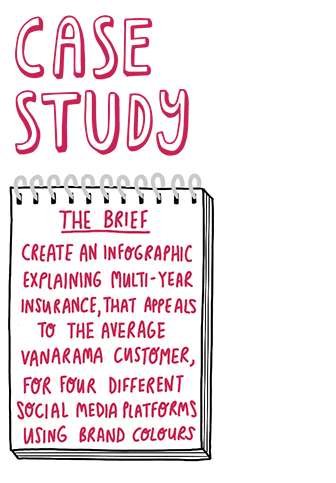 This was the first project that I worked together with Vanarama and their marketing team on. Having seen the infographic I had created for Claimmate they decided that they wanted to inject some illustrative infographics in to their social media posts and their website, to help visually explain their Multi-Year Insurance Policy.
Initially I met with Chloe, who explained the Multi-Year Insurance Policy to me in detail. It was from here that the original two scamps were produced with no copy.
Once Chloe and her team were happy with the initial concept which used road signage to tell the story they then went on to write some copy to accompany the illustrative elements.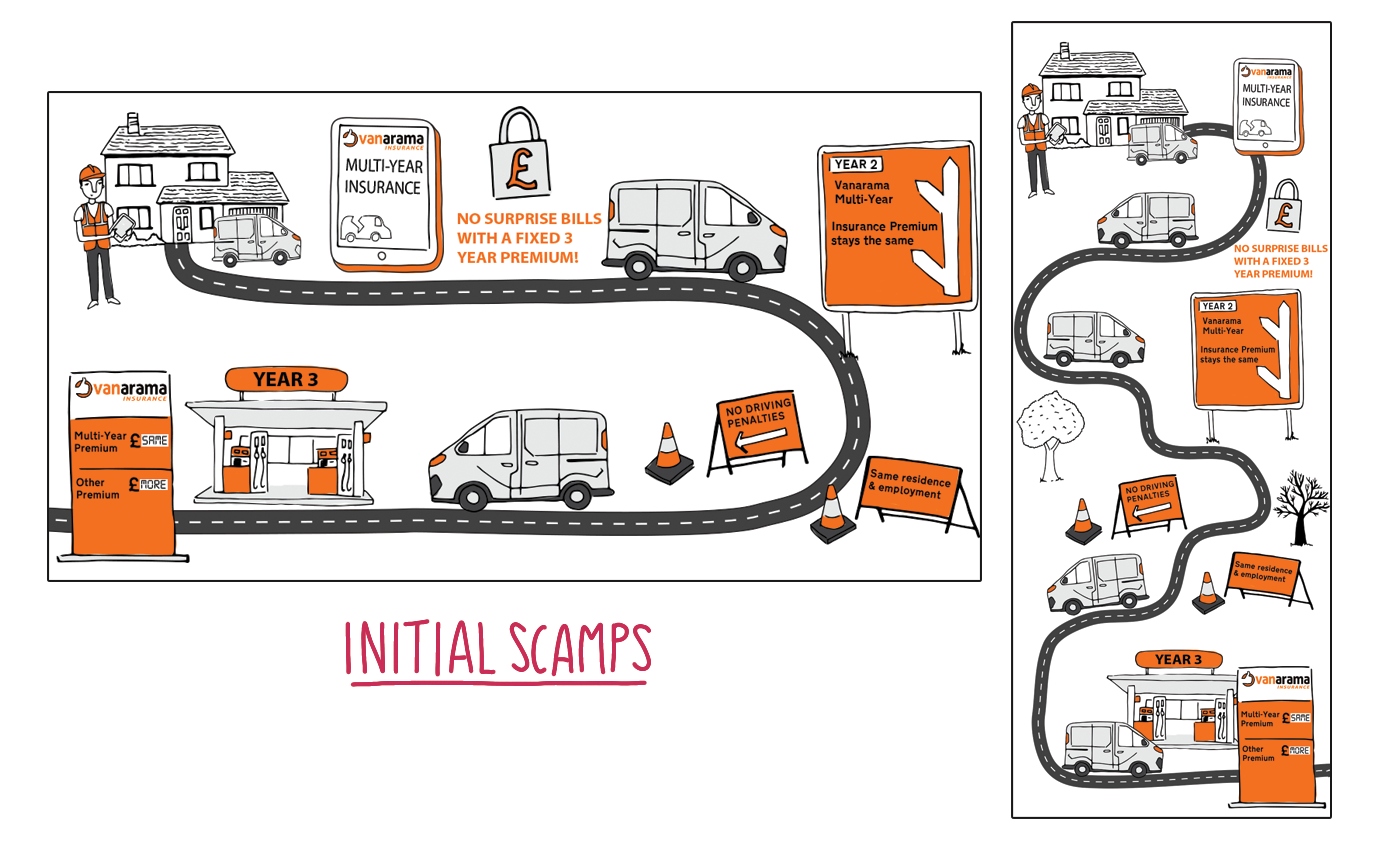 The introduction of copy to the infographic meant that there was a bit more development needed to create a balance between text and image whilst keeping the copy legible on small handheld device.  Each canvas size is different in proportions which meant each image required a little bit of editing, including the layout, however the text size remained the same over the three social media canvas sizes, but on the website version I was able to be a little more generous.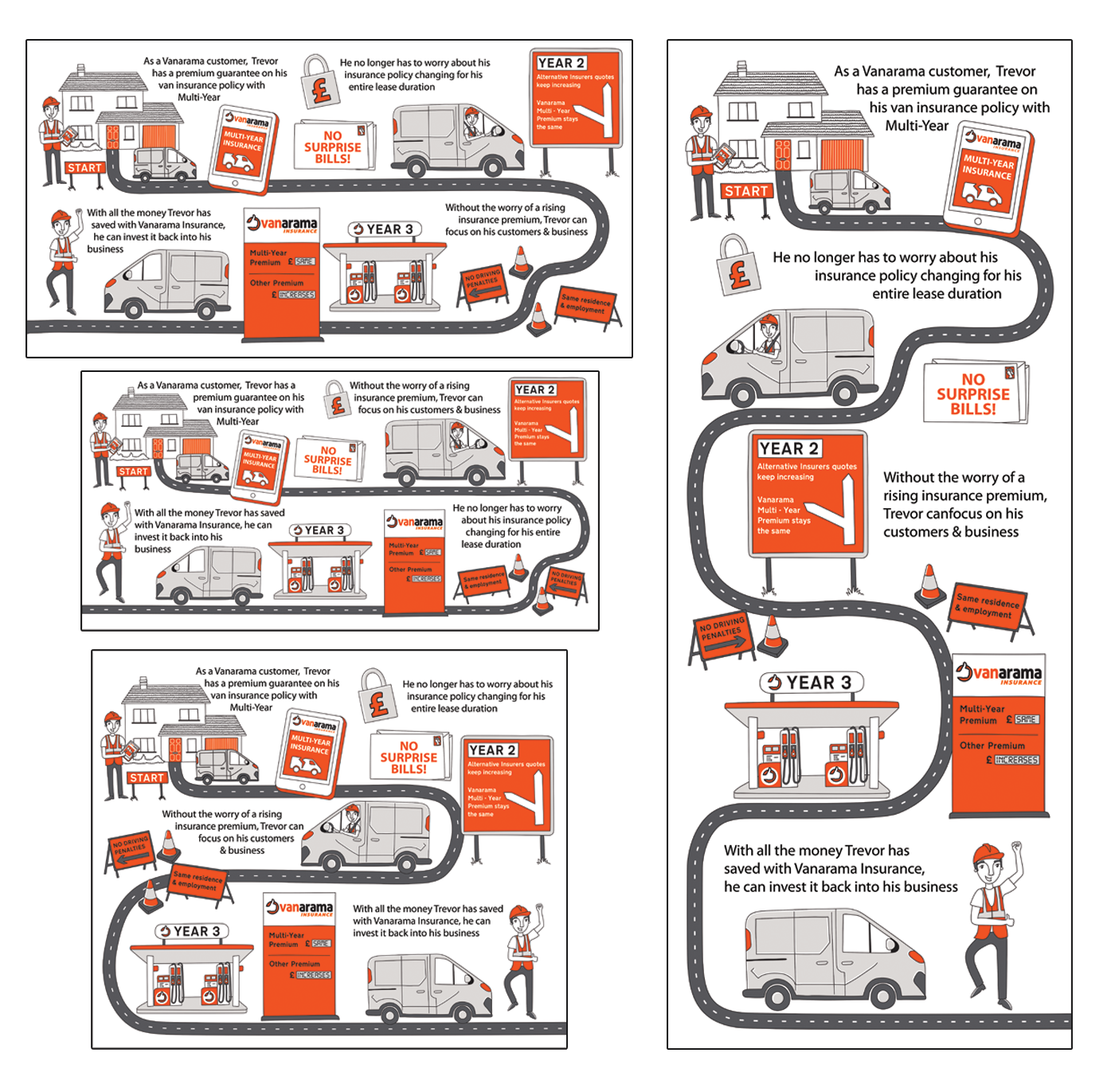 After approval of all four images, files were delivered to the client, including each individual illustrative element so that they could be utilised on other marketing materials.

Since working with Chloe on the Multi-Year infographic, I have continued to work with other Vanarama departments including Vanarama Fleet and Vanarama USA to produce further infographics for social and for print.
Want to engage with your customers through some illustrated infographics?