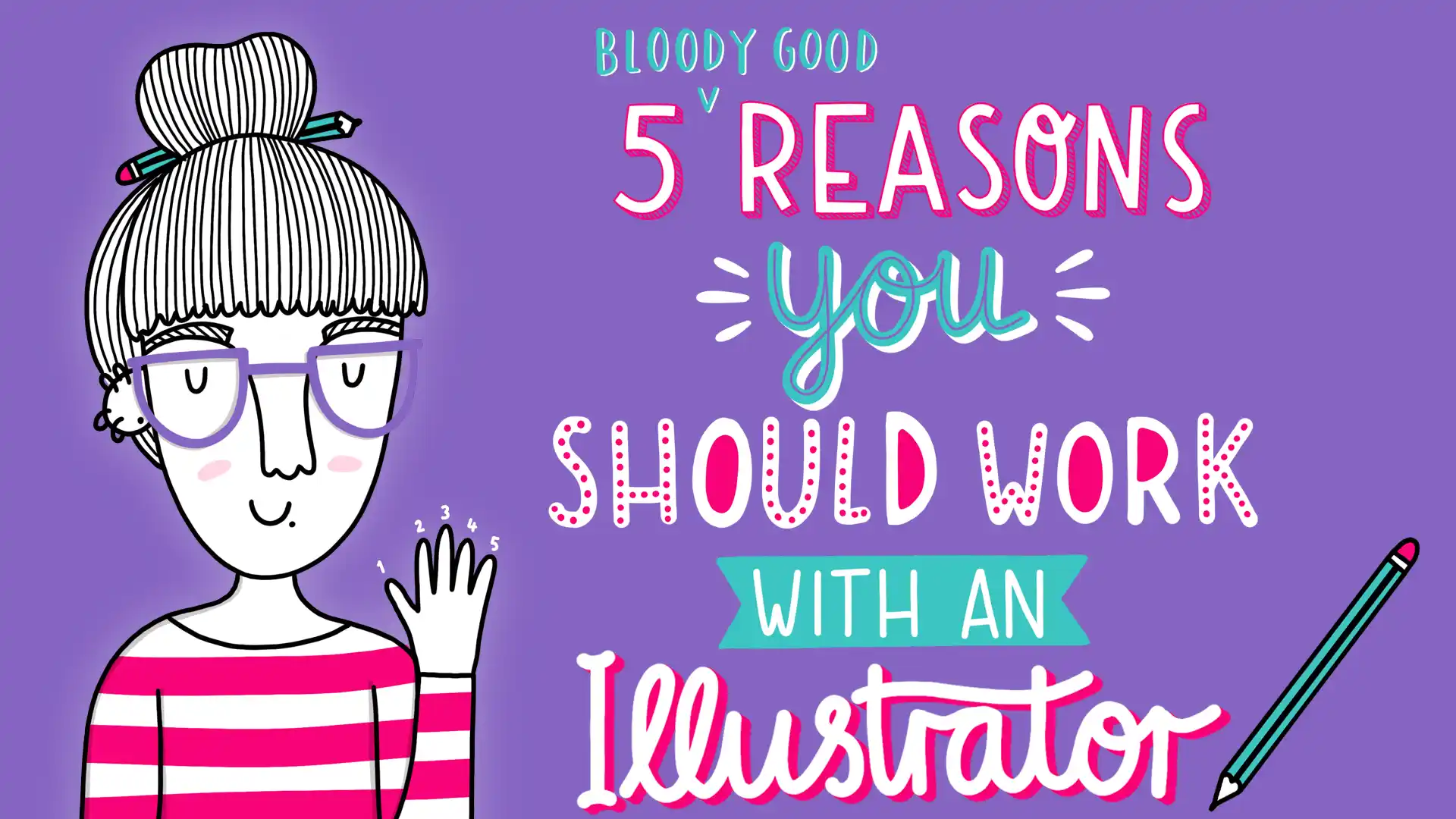 Whether you're setting up a new business or you already have an existing brand, an Illustrator can be a worthwhile investment for your company. When most people think of illustration they think of picture books. However illustrators are visual problem-solvers who have a diverse range of skills and abilities. Many Illustrators will have studied a degree in Graphic Design and Illustration and have probably worked as Graphic Designers. So they don't just draw "pretty pictures".
I completed my degree in Graphic Design and Illustration and was employed as a Junior Graphic Designer before I landed my job as a Greetings Card and Gifting Product Designer. My second professional job was more illustration orientated. However I was able to draw on my experience as a graphic designer when it came to layout, packaging, logo design and so much more. This experience has been invaluable to my success as a freelance illustrator and has enabled me to work with some great clients on some exciting projects.
So why should I work with an Illustrator you ask? Here are 5 bloody good reasons that you should…
Illustrators can build and add to your brand
Illustrators are visual storytellers
Illustrators can make your business stand out
Illustrators can act as creative consultants
Illustrators are flexible
Finally I will discuss how you should choose the illustrator you should work with.
Illustrators Can Build Your Brand!
From logo design to illustrators for your website and everything in between, us illustrators know that image is everything!
As I mentioned above, most professional illustrators will have had a background in Graphic Design. There are many more jobs in Graphic Design than there are in Illustration and the skills are transferable. An illustrator with a background in graphic design will have many extra tools up their sleeves.
So if you're looking to build a brand that has a captivating logo and assets an illustrator can be worth their weight in gold. Illustrators can:
Design Logos
Curate brand colours
Create unique stock illustrations for your brand
Design brand characters/mascots.
Create brand patterns
Design packaging
Help bring to life and tell your brand story
Create a friendly aesthetic for your brand
Illustrators Are Visual Storytellers
Illustrations can help you to convey a message and engage with your customers in a fun and interesting way! (And who doesn't like having fun?!?)
From a young age we are told stories to help us understand the world. Children's books are full of great imagery to help us understand the message behind the words. Illustrators have the ability to not only solve problems but to communicate messages and visualise complex ideas through imagery.
An illustrator will create artwork to communicate your brand's story in a unique and authentic way rather than a generic "one-size-fits-all" approach. From infographics to imagery accompanying text this helps your customers understand the message you are trying to convey. It also helps to bring a human element into your brand and marketing. This can make it easier and friendly to use.
Not only will illustrations bring your brand and story to life, they will make it more memorable! Having a memorable brand is key in your success as a business. No one wants to be generic and forgettable! So avoid stock illustration websites at all costs!
Illustrators Can Make Your Business Stand Out!
Custom illustrations can appeal directly towards your brands demographic. Using stock illustrations runs the risk of your competitors also using them. And nobody wants that! Imagine having a website full of stock illustrations and then finding that one of your direct competitors is also using the same illustrations. What a nightmare!
Investing in illustrations that are thoughtfully and strategically created to have a unique association with your brand and goals will add great value to your business. You will not always find the exact illustration you are looking for on a stock website. Invest in an illustrator to specifically create the imagery that you need, not that you will settle for.
Choose an illustrator with a style that resonates with your own company and work with them to help create brand awareness and familiarity. This custom artwork will ultimately help your brand stand out.
You can use illustrations on your:
Website
Printed marketing
Social media content
Products
Packaging
and so much more!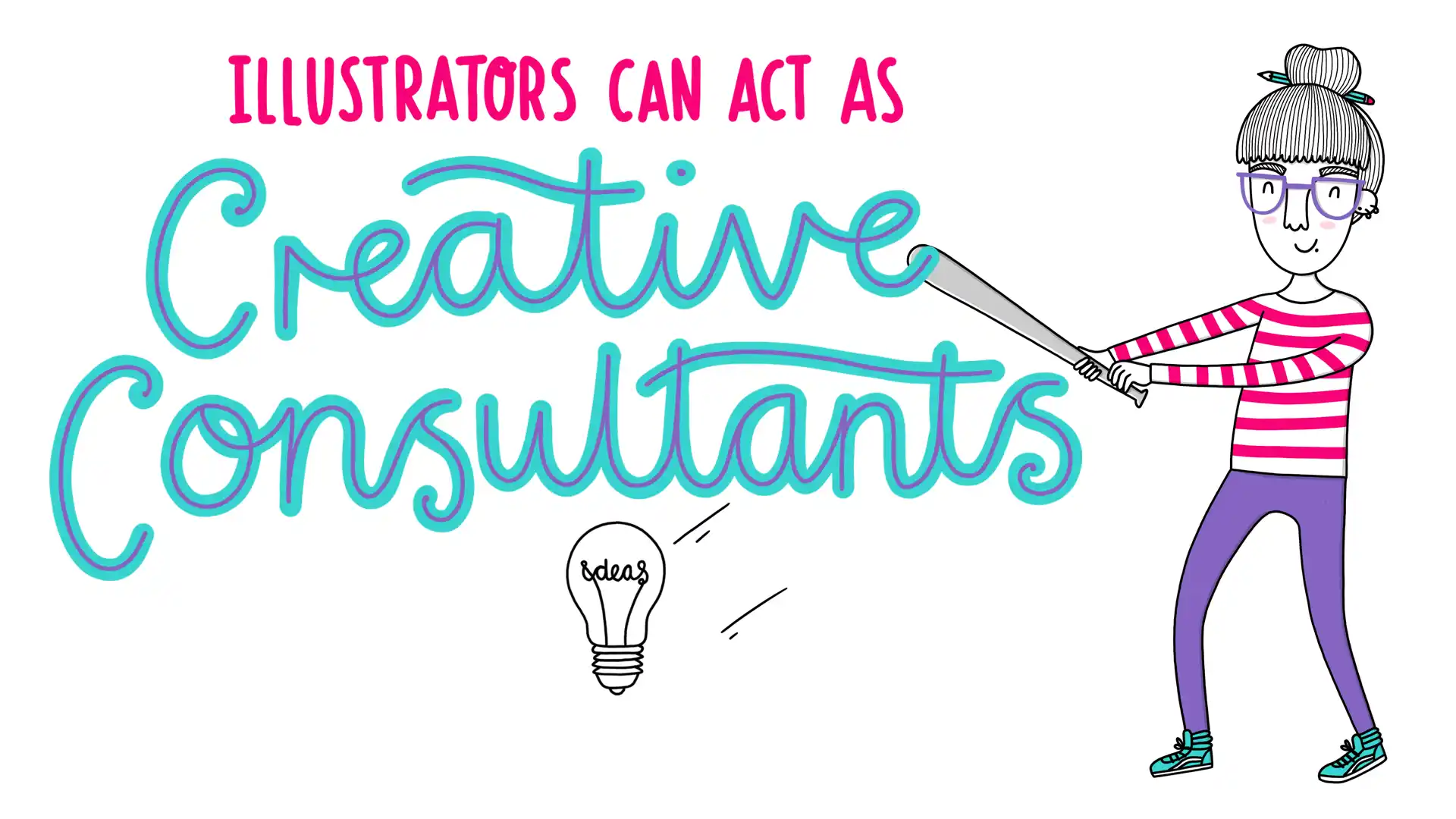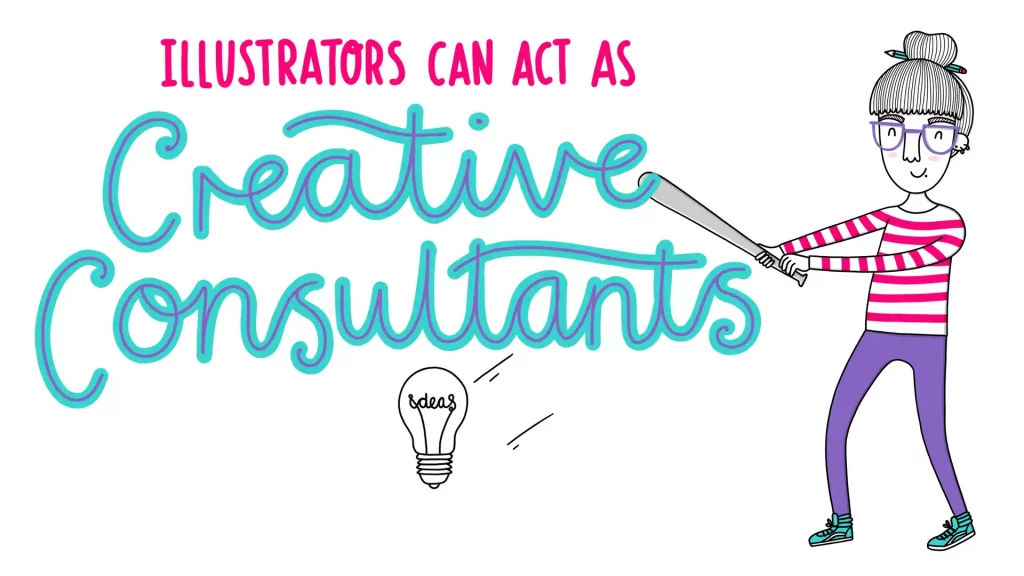 Illustrators Can Act As Creative Consultants
Illustrators are great to bat around some ideas with. We are constantly creating new ideas which makes us great problem solvers.
Working with an illustrator is a collaborative process and experience. During which you will utilise their skills and expertise as well as have a great opportunity for input and help steer the outcome of the deliverables. Working together with an illustrator will help to come up with the best visual solution for your business needs.
It is important to provide your chosen illustrator with a brief. It can also be beneficial to allow the illustrator to have some creative input. They may have an idea or suggestion that would work better at portraying your message. After all they are the experts in this field. So having a chat at the start of the project and opening a dialogue to allow the illustrator to have input on your idea can lead to a better and more imaginative solution.
Ultimately you will not find the expertise or enjoy the collaborative creative experience selecting stock illustrations from a source. So if you want to work with someone who is going to bring value to your brand, find an Illustrator.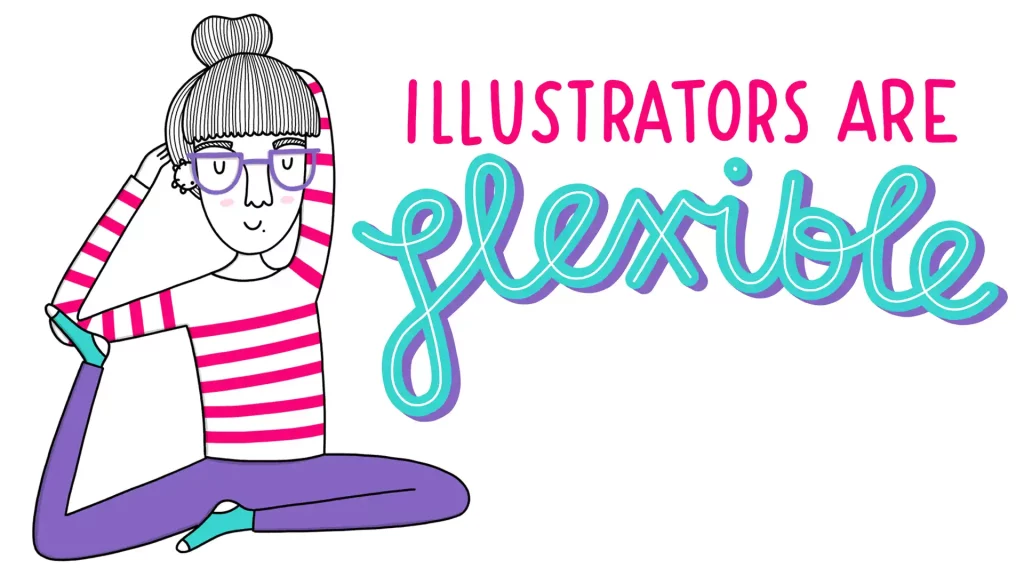 Illustrators Are Flexible
Tight Deadline? Not always a problem! Freelance Illustrators get to choose their hours so can often be flexible to meet your needs.
I am often happy to move my schedule around for a tight deadline. 9 times out of 10 I can accommodate this. I am also not averse to working slightly longer hours or sometimes on the weekend as long as it doesn't interfere with any social plans.
However if I am going out of my way to be available, it is important that you are available too! You need to be quick to answer questions, give feedback and communicate any changes with that illustrator promptly. Otherwise the illustrator may not be able to meet the deadline that you have given them.
Choosing The Right Illustrator To Work With
Choosing the right illustrator to work with is key. You want to find someone with a style and tone of voice that understands and matches your businesses. Illustrators spend years cultivating their own style, so don't go to an illustrator with a portfolio that doesn't grab your attention. Asking an illustrator to work in a style different to their own would be like asking Pablo Picasso to paint in the style of Claude Monet.
Once you find an Illustrator who matches your businesses vibe you should keep working with them to retain consistency within your brand. You should have an ongoing relationship with this illustrator, so it is best to find someone who gets you and who you get along with.
There are many ways that you can find an illustrator. Including and not limited to the following:
Once you think you have found the ideal illustrator, head over to their website, take a look at their client work and portfolio. See if you can see examples of their work that resonates with your brand. Then get in touch with them. It is always good to show the illustrator examples of their own work to guide them in what you've seen that you like from their style. Arrange a conversation in person or over zoom. Get to know them a little and educate them on your business as this will be a long term relationship.
So In A Nutshell…
Illustrators can offer you a number of services to help build your brand. Whether that's creating a brand identity or telling your brand story through imagery, they will create unique artwork that will be memorable. Don't underestimate the value and expertise an Illustrator can offer to you.