So you've found the perfect illustrator or designer that you loves style and you'd like to commission them to create some awesome artwork for your business. You could be after a cute set of illustrations, some infographics or even a pattern design. So whats the next step?
Us creatives aren't mind readers, so it is important to set out your requirements in a design brief. That way the designer can do the best job that they can for you.
In this article I am going to cover the following:
What Is A Design Brief?
Why Do I Need To Supply A Brief?
How To Write A Brief
What Is A Design Brief?
At its core a Design brief is a list of requirements which defines the details of your project for your chosen designer/illustrator to follow. This includes your goals (the end result) as well the context in which the designs/artworks will be used.
The Design brief will help communicate all of your needs to the designer whilst laying out the project deliverables, budget and schedule. It is an agreement between both parties whilst providing key information to enable the artist to work effectively and efficiently.
Why Do I Need To Supply A Brief?
A design brief is a key communication tool between yourself and the creative. Without any direction set out through a thorough brief the project can end up with a lot of back and forth and the finished article may not be what you initially desired. This can lead to a longer process, and inevitably cost time and money. (And no one wants to waste time or money these days!)
A design brief will act as a map and will guide the designer down the correct path, resulting in a much smoother journey and ultimately the artwork that you dreamt of!
How To Write A Brief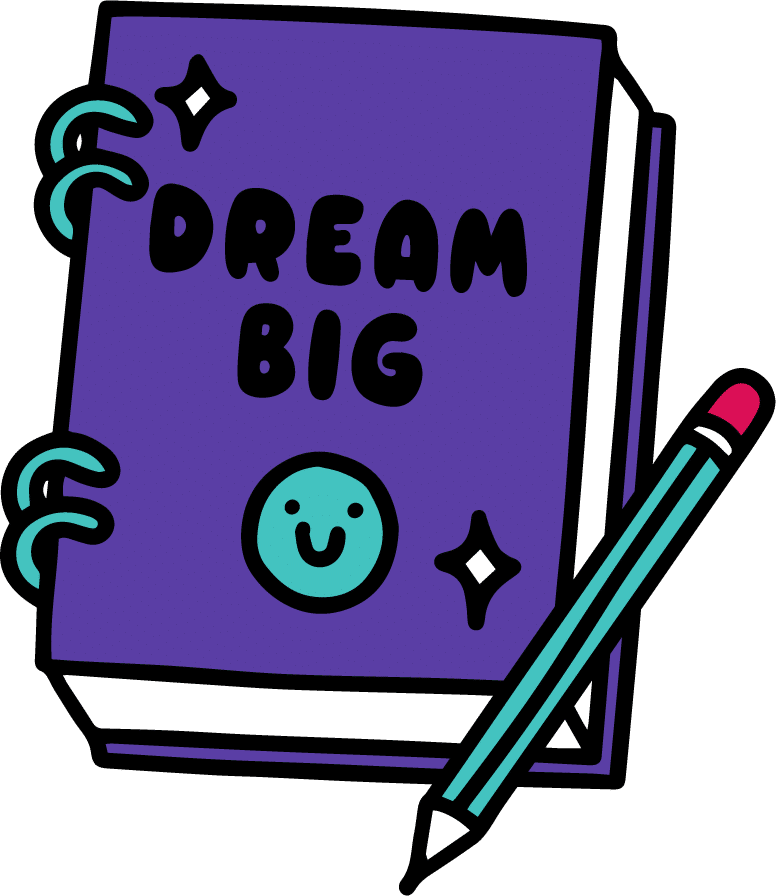 There are a couple of sections that make up a brief that I will go through with you. You can either provide your answers as a list/bullet points or as full sentences. As long as you get the key points across that is all the information your creative will need to make a start on your project.
An Overview Of Your Business
If you haven't worked with this creative before it is often helpful to have a little introduction about your business. What services/products you offer as well as who your customers/audience is. This will help the designer understand who the captive audience is for the artwork that they are creating.
For example:
We are a pet accessories company who sell funky patterned products on items such as harnesses and leads. Our main customers are dog owners, they are mostly female who have expendable money to spend on their pets.
An Overview Of Your Project
What do you need the designer to create? What is it for? What is it's contexts? Are there any constraints? What is the aim for this project? What file types do you require?
For example:
I need a seamless repeat pattern to go on a few items, such as a dog harness and dog leads. I want this design to be attractive to my customer base so that it will sell well. It is important that all of the icons feature on the shape of the harness iteself. I will need this file as a repeat tile and as a .PDF file.
More Details About The Features Of The Design
In this section of the brief you will set out the key information of the design itself. This will cover such things as the theme of the design and what the design/illustration features.
For example:
The theme of the design is a "Summer vibes" and I would like the pattern to appeal to both male and female (be generic)
I would like it to feature the following icons:
Sunglasses
Ice Lolly
Sun
Flip Flops
Watermelon slice
Music Notes
Text that says "Good Vibes"
At this stage the designer can also make some suggestions about other elements they feel may add to the design itself. You could either choose to add those in, swap some of the others out, or just go with the elements that you have decided you wanted.
Your chosen designer will have experience and knowledge about what will be most effective and appropriate, so it is often wise to listen to what they have to say. If they feel like something isn't going to work, they can often provide a reason why and a suggestion on what to change to make it viable. After all us designers are visual problem solvers as well as image creators!
Extra (Helpful) Information
There are some extra pieces of information you can give your designer to direct them down the correct path and allow them to work effectively. This includes things such as colour palettes and font/lettering styles. Giving your designer this extra information will enable them to create a design that will either need a few little tweaks/changes or nail it first time.
With colour I tend to recommend working with no more than 5 colours. If you are working with an illustrator to create brand assets that include illustrations I suggest that you work with your brand colours. This way there is instant recognition between your brand and the artwork.
There are plenty of places to find colour inspiration including Pinterest. You can search for different palettes using keywords such as bold, pastel, happy, bright, luxury. These will help you find a palette that suits your vision and be able to give your designer something to aim towards.
Once you have given your designer all the above information they will be able to create artwork that ticks all of the boxes from your brief in an effective manner.
A Brief Conclusion:
A well written design brief will give your chosen creative a map with clear directions on how to reach your desired end goal. You should cover all elements of the project from its content to its context. You can keep this brief, as long as all the relevant information is present.
It can sometimes be helpful to provide some visual information, whether thats a colour palette, style or examples of things that you've seen that you like. Listen to your chosen designers advice, after all we are creative consultants who will have plenty of ideas on how to solve your visual problems/needs.
Wanna work with me?
You can check out some logo designs I've created for clients here. If you like my style and the cut of my jib and want to work together, why not get in touch!

More Helpful Information You Can Download For Free
If you would like some more helpful information on how to write a brief and create a mood board, feel free to download my welcome pack here. It isn't just re