So you've set up your business, decided on a company name and now you need a Logo. So how do you go about this you ask?
In this blog I will discuss the following:
Finding the right designer to work with
Writing a Brief
Moodboards
The stages of Logo design and what you can expect

The initial ideation stage
The development stage
The final artwork
If you haven't already, check out my blog on what makes a good logo!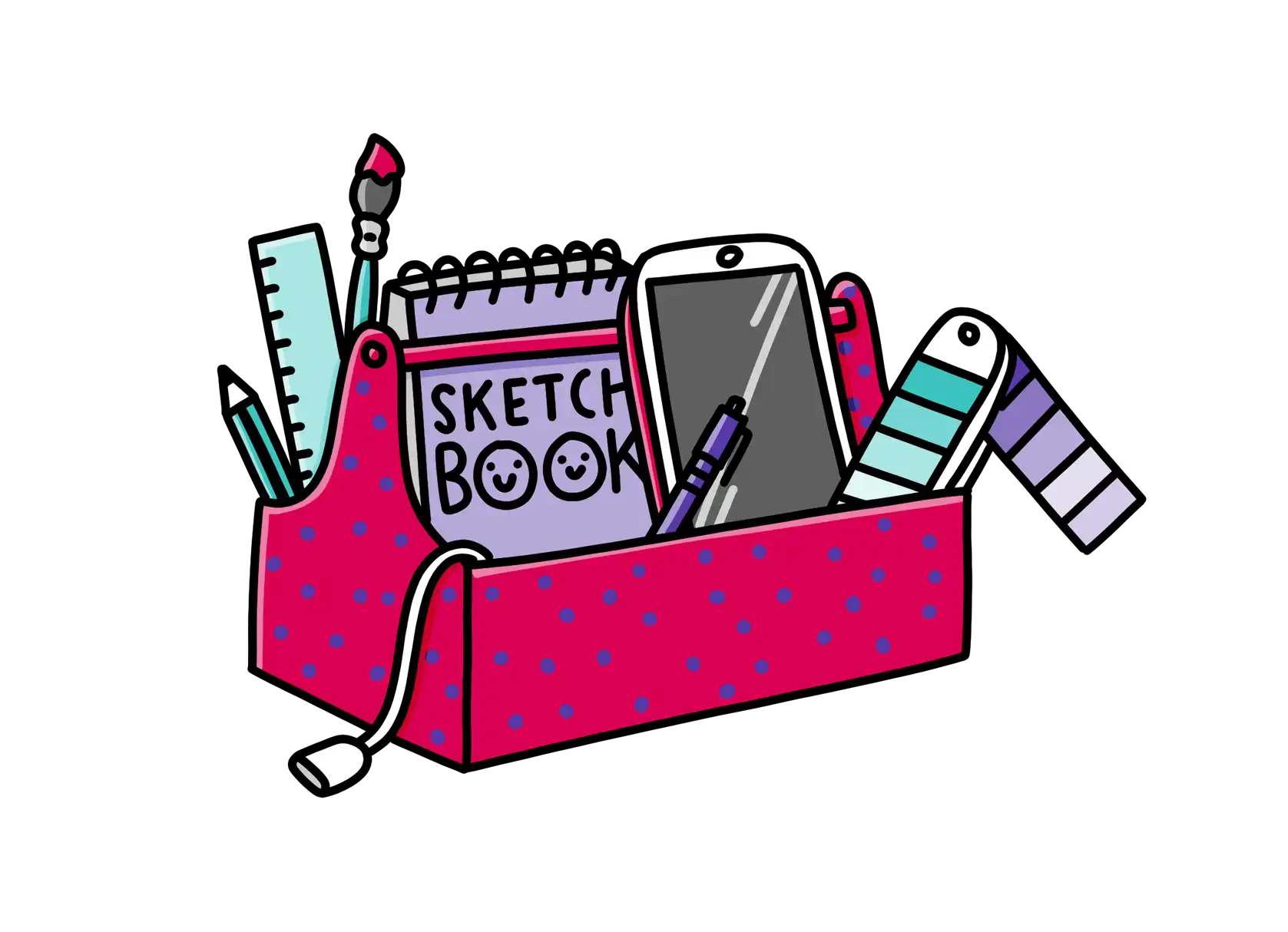 Finding The Right Designer To Work With
Firstly it is important to find the right designer. Choosing a designer with a style that you like that resonates with your brand is the first step. Have a look through their portfolio, specifically at logo designs to make sure that they will create something with the aesthetic you want.
Once you have found the right designer for you, reach out to them with your budget and a brief.
Writing A Brief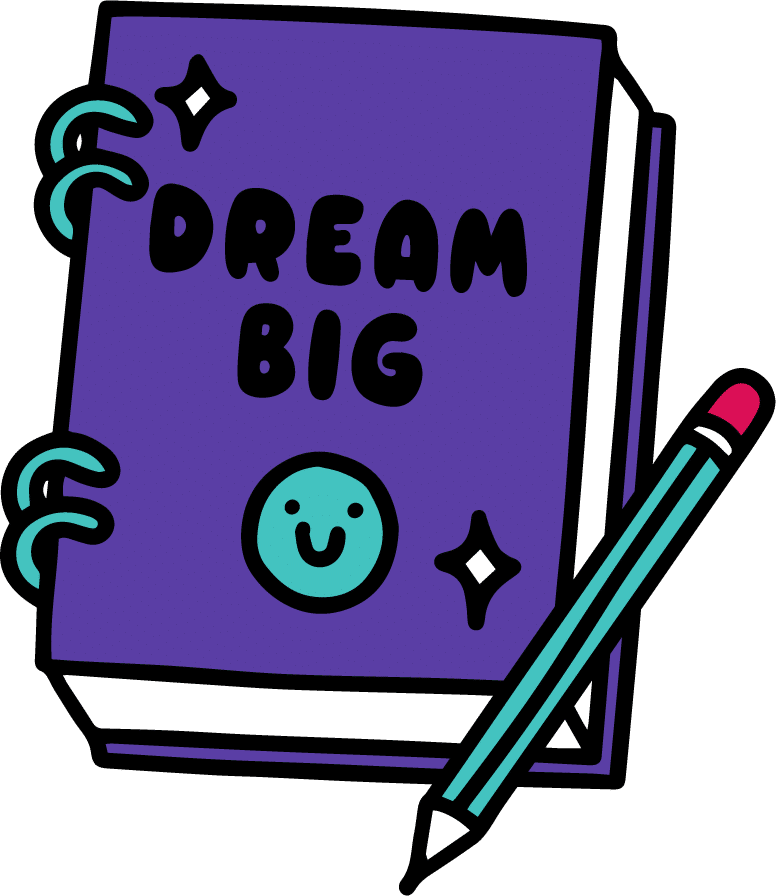 In order to design you a great logo a brief is key for your chosen designer to understand your companies ethos and customer demographic. There is no point in having a logo designed if it doesn't reflect your products/services or attracts the right sort of customers.
A thorough brief will help direct the designers creativity and also make more efficient use of their time.
There are a few key questions to answer when writing a brief. So I have set up this guide below to help you on your way.
Business And Customer Specific Questions:
1- What Is Your Business And What Do You Do?
Are you a product or a service? How do you supply this product/service to your customers. Are you B2B or B2C?
Example Answer: I am a freelance Illustrator who creates images for other businesses to use within their branding, marketing materials and products. I also design and sell a variety of products online.
2 – What Are Your Businesses Core Values?
What are your principles? Your mission? What is your vision?
Example Answer: I provide a friendly and professional service to all of my clients whilst creating fun, bold and engaging designs for branding as well as product. I hope to one day build my brand and online presence in order to sell more products and bring my artwork in to more peoples lives and homes.
3 – What Is Your Unique Selling Point?
What makes you different from your competition? What gives you your competitive edge?
Example Answer : My original style and sense of humour is what makes me stand out from my competition. My years of industry experience whlist working in-house has given me the tools to work on a variety of projects and products.
4 – Who Are Your Customers?
What is your customer demographic? What are their aspirations and lifestyle choices? Are they predominantly female/male/LGBTQ+?
Example Answer: My clients are predominently UK and US based and sell products such as stickers, stationery and home accessories. They aspire to have best selling products with fun and engaging designs. Their customers are predominently female with expendable money to spend on items they want but don't necessarily need.
5 – Who Are Your Competitors?
What makes them successful? What makes you different?
Example Answer: My competitors are every other illustrator out there. Their success has come from their social media presence and their portfolio of work. What makes me different is my unique style and my professional experience working as a Graphic Designer as well as a Greetings Card and Gifting Product Designer.
Logo/Brand Specific Questions:
1 – What Colours Most Reflect Your Brand?
Are they primary, bright, pastel, vintage or neon?
Understanding the psychology of colour can help you decide on which colours to use. Check out this article to learn more.
Example Answer: The name of my business is Katie Ruby and ruby instantly makes me think of the colour red. The colour red has the association of passion, energy, excitement and attention-getting which is appropriate as I want to stand out.
As a designer I work with colour and my two favourites are purple and green. The colour purple has the associations of creativity, imagination and inspiration which are all things that relate to the service I offer my clients. Green is the colour of luck and money – both things that I want my clients to have when they work with me.
2 – What Represents Your Business?
Is it an icon? A shape? An object? An emotion?
Example Answer: The most obvious icon I think of when hearing my business name is a Ruby, or a red diamond. Other icons that may relate to my business are some of the tools in which I use to complete my work such as a pencil.
3 – What Will Your Logo Be Used For?
What will be the final applications for your logo? Website? Social media? Merchandise? etc
Example Answer: My logo will be used for a variety of purposes. It will need to work on my website and my social media profiles whilst also appearing on all of my packaging. One day I may want to have signage put on my vehicle to advertise my business and services.
Mood boards
After you have written your brief it can sometimes be helpful to put together a mood board. After all, us designers are visual people, so communicating in our language can help direct the logo design in the right way.
A mood board is a great way to communicate visual ideas and an overall aesthetic. It is a visual answer to the questions laid out in the brief. A collection of images, colour palettes, lettering styles, typography and anything visual that communicates the general feeling of the aesthetic you are aiming for.
You can always request for the designer to put together a moodboard from what they have understood from your brief. However, if you want to save some pennies then you can always do it yourself.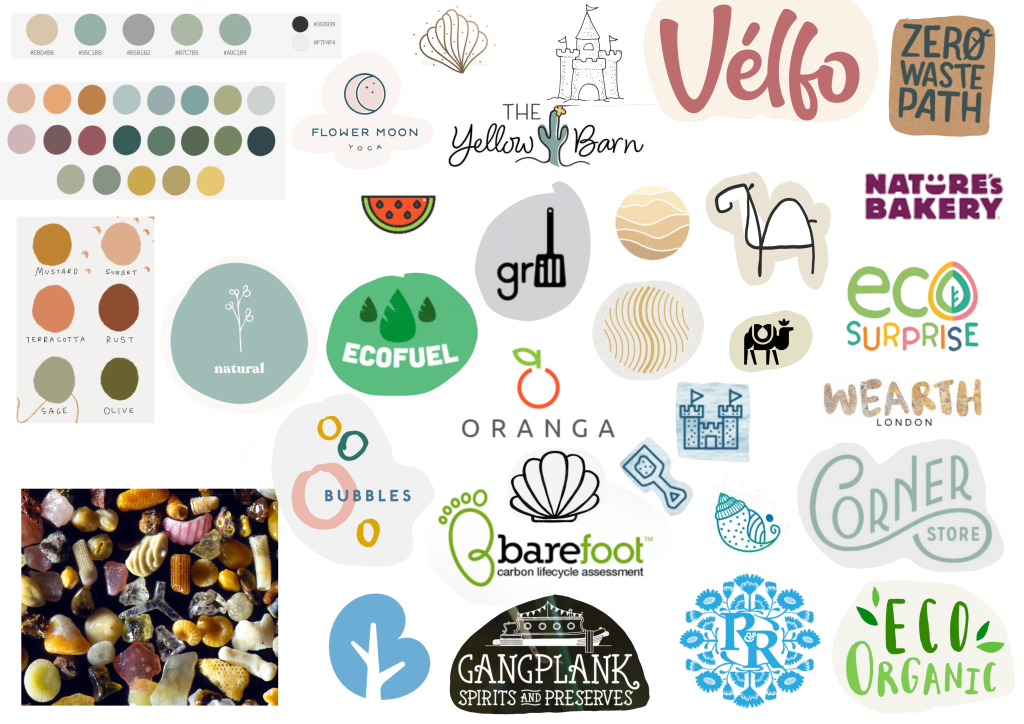 The Initial Ideation Stage
Once you have supplied your designer with your brief and mood board they can get to work with coming up with some initial ideas.
At this stage I like to work rough but tidy. This is so that I can present my clients with a variety of ideas that we can discuss and develop.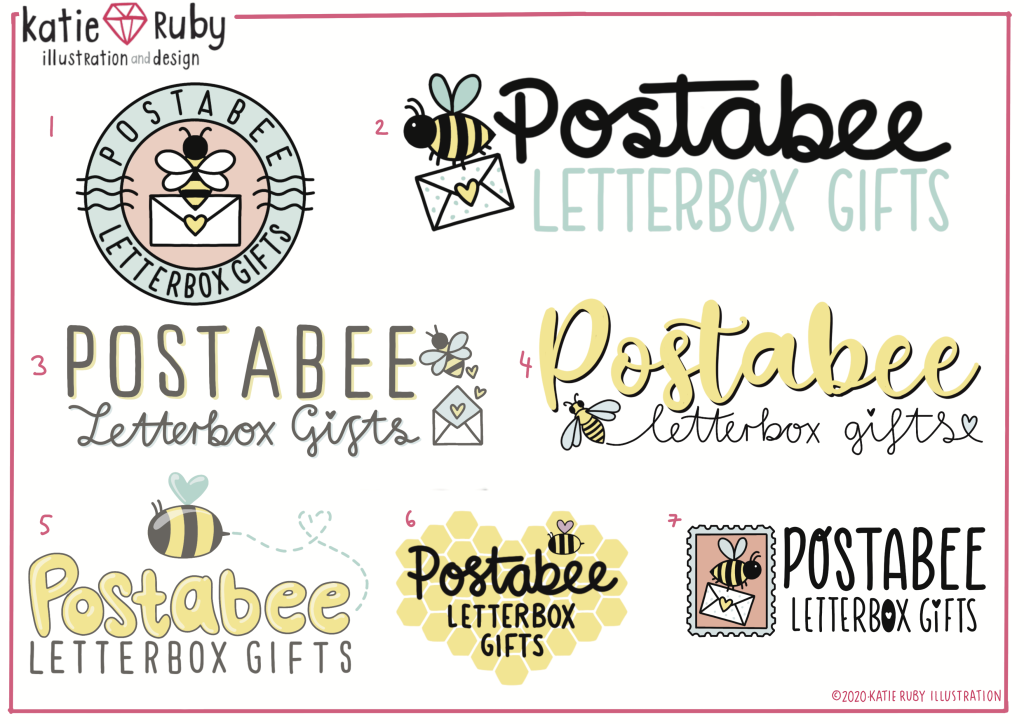 The Development Stage
After recieving the initial ideas from your designer, you can choose to develop one or two ideas, even combine elements from a few.
This could be things such as you'd like to see a design in an alternative colour palette. Or use one font from one idea in another. If there is a character or mascot within the design you may want to see parts of it a little smaller or larger. Small changes can change the overall aesthetic greatly.
At this stage I like to send my clients all the small tweaks I can think of so that they can see every viable change.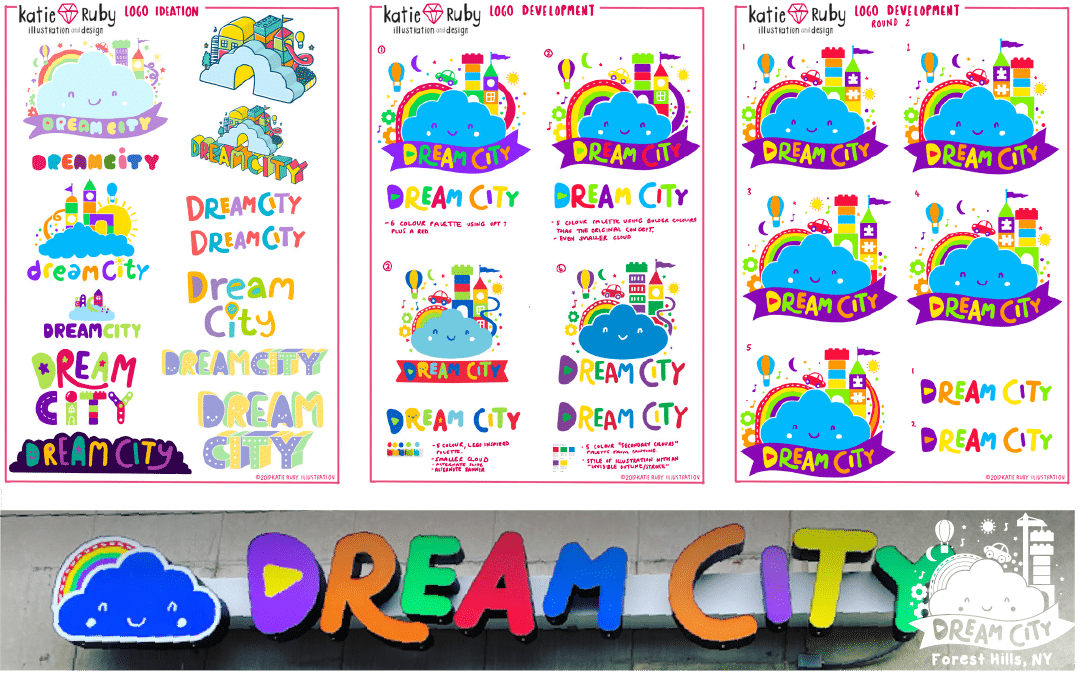 The designer will continue to develop your logo until you are happy.
The Final Artwork
Then once approved the designer will tidy up their design and prepare the final files. The final design SHOULD be a vector file. They should also be supplied as an RGB, CMYK and a Pantone file if your feeling really fancy.
What Is A Vector?
A vector is an image that can be infinitely scaleable. This means that it loses absolutely no definition no matter how little or large you make it. If your logo is supplied as a raster, which is a pixel based image, you will have issues later down the line scaling your logo up in size.
What Are Colour Modes?
There are 2 colour modes that we work with in design. RGB colour mode is for screens, CMYK is for four colour print. Both can look very different from one another so it is important to understand how your Logo could translate on web and print.
Pantone Colours
These are special colour matching inks that guarantee that Logos print perfectly. This can often be a very expensive way of printing, where you pay per each ink used. (Another reason its best to design logos in very limited colour palettes!)
Even if you don't decide to print in Pantones it can be handy to have a version of your logo in Pantone colours.
File Types You Should Ask For
There are lots of different file types required for different uses. I always supply the following files:
.ai / .eps file – this is the vector file
.png file – with a transparent background
.jpeg file
.svg file – this is best for websites
.pdf file
Once you have your logo files, keep them safe on your computer and back them up!
Wanna work with me?
You can check out some logo designs I've created for clients here. If you like my style and the cut of my jib and want to work together, why not get in touch!

More Helpful Information You Can Download For Free
If you would like some more helpful information on how to write a brief and create a mood board, feel free to download my welcome pack here. It isn't just relevant to working with me, but with any designer of your choosing.